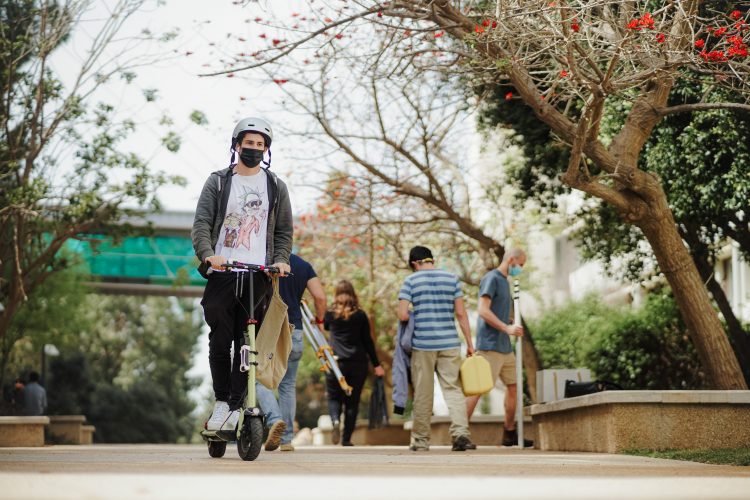 The Technion website contains an interactive map of the campus, brought to you by the Office of the Dean of Students.
You can use the website of the Office of the Dean of Students to find on-campus social, cultural and academic activities, as well as post your own events.
Social activities organized by the Student Association
The Technion Student Association (ASAT) organizes parties and other social events, the best known of which is the Student Festival held once a year. For two days of student festivities, the central area of the campus turns into a giant fair, with performances by top Israeli artists. The Technion Student Festival is considered the hottest student festival in the North, and is organized entirely by ASAT.
Other activities: Parties in some of Haifa's hot night clubs | Semester start and end parties at the biggest site in Northern Israel | Day and night pool parties | Outdoor singing | Various courses and contests – from painting and photography to cooking, music, and martial arts.
The campus also hosts popular professional clubs including The Investment Club and The Entrepreneur Club, with lectures by senior managers and entrepreneurs in various fields.
Wednesday Noon Activities
Every Wednesday, between 12:30-14:30, we take a break from classes for the traditional Wednesday Noon – a time of relaxation and social activities on the central lawn, which often includes a musical performance. This past year, we had performances by artists such as Moshe Peretz, Berry Sakharof, and more.
Student Services
ASAT and various units in the Dean of Students Office provide a variety of services for students on and off campus:
Discounts on printing and photocopying | A variety of restaurants in Beit HaStudent | Cheap laundry services in the dorms | Free legal counsel and help with tax reports
The Canada Community Center offers yoga, Zumba, Pilates, TRX and other classes.
The Sports Center offers a swimming pool (free!), an affordable gym, and several exercise studios
Free tutoring in beginner courses: On weekdays during the semester and before exam sessions, top-rated students are available to help you with your beginner courses.
Tutoring in a variety of courses – Our tutors will help you get through your studies successfully with a variety of affordable tutoring lessons | Help and support in academic issues | Communal Friday night dinners | Volunteer activities | Help texts and old test books | Cheap computers, TV sets, and other products | Food workshops | Clubs | Music rooms and more.
For more information, please visit the Technion website
A few links you may find useful:
Student Counseling and Support Center