The Department of Biology (prior to becoming a faculty) was founded in October 1971 and is celebrating 50 years of scientific activity this year. The Jubilee celebrations kicked off on 29 December 2021 with an Excellence Fellowship Ceremony held in memory of Prof. David and Harriet Gershon.
The 2021 Excellence Fellowship was awarded to :
Post Doctoral Fellow Dr. Sergei Rudnizky

D. Student Ofri Levi
Prof. Yael Mandel-Gutfreund, Dean of the faculty, warmly welcomed the guests to the reception and said a few words about the late Prof. David Gershon, who had served as the faculty Dean for many years, and his wife, the late Prof. Harriet Gershon, one of the founders of the immunology department at the Rappaport Faculty of Medicine at the Technion. David and Harriet Gershon were among a small group of pioneer researchers who made their dream of establishing biology science as a discipline at the Technion come true. She went on to say that in their honor as pioneers and visionaries, the Faculty of Biology awarded the David and Harriet Fellowship of Excellence to recognize outstanding Ph.D. students and postdoctoral researchers.
Prof. Uri Sivan, President of the Technion, gave a short speech before the ceremony where he talked about the "remarkable trajectory and "solid achievements" of the Faculty since he joined the Technion 30 years ago, and how there was "joy and reason to celebrate." He mentioned the research developments in Human Health and Life Sciences and how the "Faculty is a pillar in this plan". He also likened both areas as "islands of excellence in the Technion"  and said that the recent committee report talked about a "remarkable cultural experience" between them.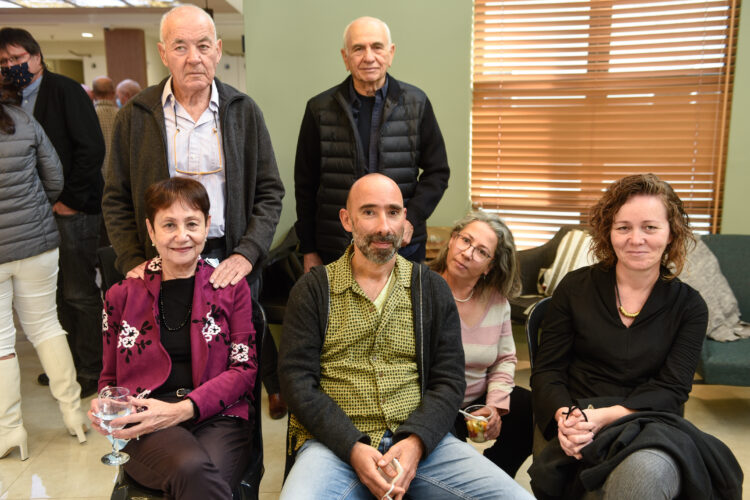 Prof. David and Harriet Gershon family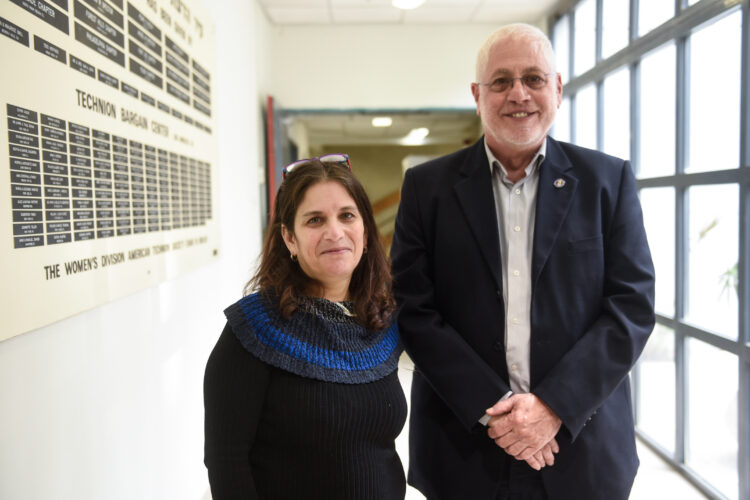 Prof. Uri Sivan President of the Technion and Prof. Yael Manedl-Gutfruend Dean Of the faculty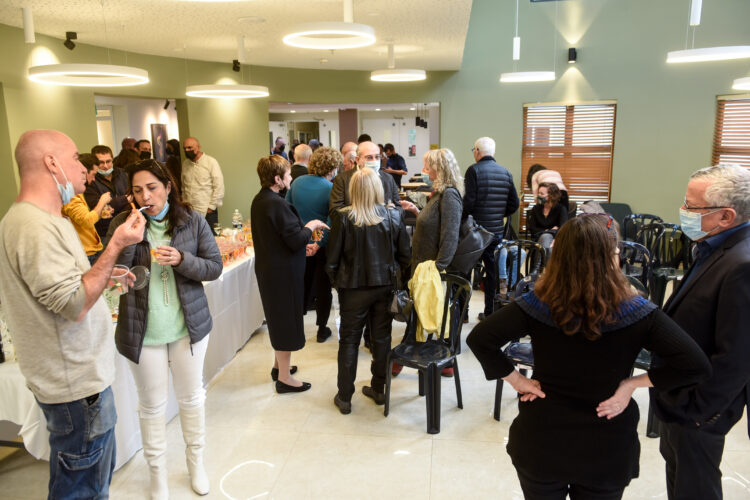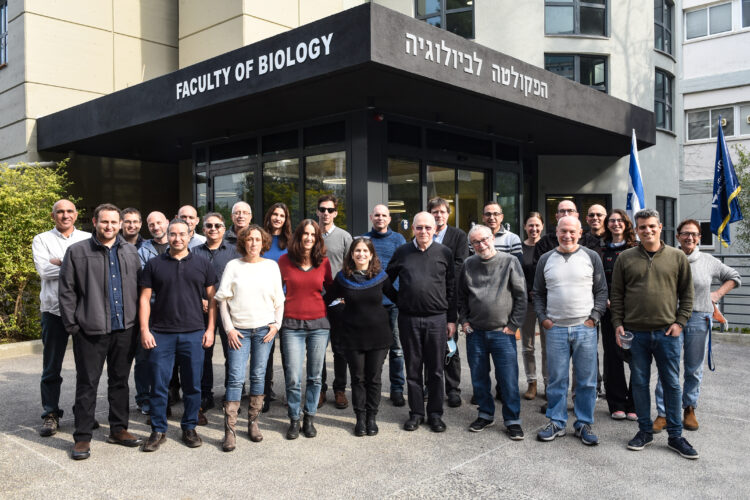 All faculty members of the Faculty of Biology in a mutual picture taken at the ceremony.